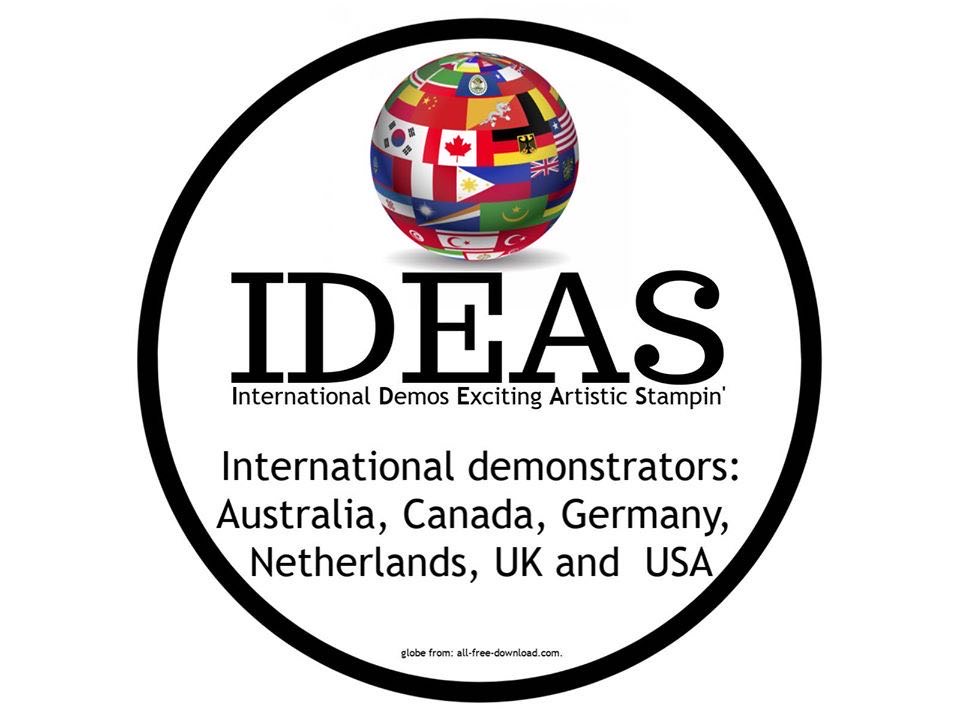 Hello and welcome to this month's IDEAS Blog Hop (International Exciting Artistic Stampin'). We are a group of Global Demonstrators who come together each month to create a fantastic Mega Tutorials Bundle, which is available to customers and team members.  This month's theme is all about celebrating the men in our lives which can be tricky at times.. The set I have chosen is part of the Saale-a-Bration which I am please to say is still available until 30th September where you can earn FREE Products, when you SHOP, HOST & JOIN with Stampin' Up!  Below is a sneak peak of some of the projects within the tutorial.
The set that i have chosen to you is the Counting Sheep stamp set which also has a coordinating dies and you can earn them both for Free!  Each set is free on a qualifying £45 order and perfect for all occasions. For my tutorial I made a Z card and a set f three coasters.  A perfect gift to be used in the home and in the working environment and so easy to make!  
To see my card and the other two coasters then you will need to qualify for the tutorial. Details how can be found further down.
Now it is time to hop over to the lovely MaryKate's Blog by clicking the next button.  But before you go don't forget to leave a comment as I do like to receive feedback.
Free Tutorial
You can earn the mega tutorial in the following ways:
1 Place a minimum order of £30 (don't forget during Sale-a-Bration FREE products on qualifying orders of £45) and you will be sent tutorial via email as a thank you from me. Shop online with me by clicking MY ONLINE SHOP.  Don't forget to apply my HOSTESS CODE for September PF4DSZ34,
2. Join my Stamping Dreamers Team and download each month for FREE!                                                                                    Enjoy the benefits of being a Stampin' Up! Demonstrator for just £99 but choose £130 of Stampin' Up! Products of your choice, Business Supplies and FREE P&P.  BUT during Sale-a-Bration choose an extra FREE BUNDLE from a selected list of sets from the Mini Catalogue.
3. Purchase The Tutorial Bundle for £12 (£10 for fellow Demonstrators).
Once you have received the tutorials, please remember not to share or distribute printed or electronic copies of these bundles.  We have all worked hard to provide these exclusive projects for you to use.  If you know of someone who would like to purchase the tutorial bundle then please direct them to me to obtain their copy.  Thank you for your support. 
Thank you for visiting, if you would like more information about the Stampin' Up! Products, Online Classes or joining my team then please contact me, I would love to help you and be your Stampin' Up! Demonstrator!
Keep Well, Keep Safe and Keep Crafting!