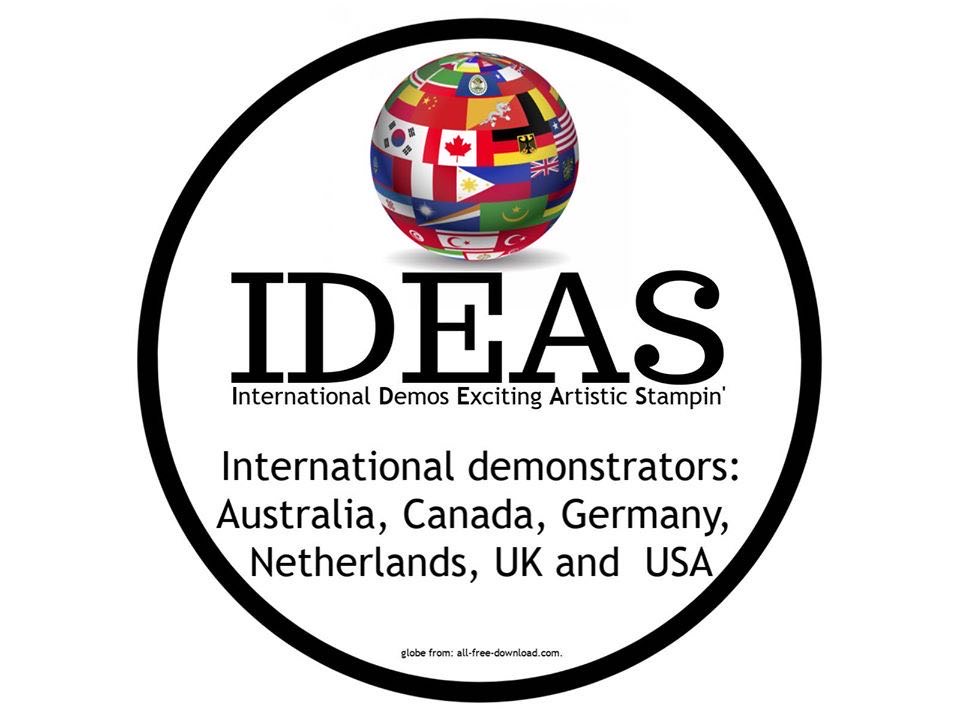 Hello and welcome to my blog and August's I.D.E.A.S blog hop (International Demonstrators Exciting Artistic Stampin'). Each month a group of Global Demonstrators come together to create a fantastic Mega Tutorials Bundle which is available to our Customers and Team members. Today's Blog Hop is an introduction of our 'Floral Fun' Stepped up Cards.showcasing cards for the Beginner crafter through to the Avid (experienced) crafter. You may have joined me from Sandra and her lovely project.. Enjoy the rest of the hop.
I have chosen the beautiful stamp set Timeless Tulips for my tutorial as it is a great set for beginner stampers with sentiments to suit most occasions. The coordinating Tulip Builder Punch is fantastic for making 3D flowers which takes your crafting to another level!
Each tutorial features at least one card and one project from each group member. If you would like a copy of all the instructions then please contact me or your participating Demonstrator to find out how to either purchase the tutorial bundle or how you can earn it for FREE! My email is Jacqui2_lawrence@yahoo.co.uk
FREE TUTORIALS
The August IDEAS Tutorial Bundle can be earned FREE with one of the following ways:-
Place a minimum order of £30 and you will be sent tutorial via email as a thank you from me: Shop online with me by clicking my online shop. Don't forget to apply my HOSTESS CODE for AUGUST J4VXPRVR.
Join my Stamping Dreamers Team and download for Free each month!
Purchase the Tutorial Bundle for £12 (£10 for fellow Demonstrators}
Once you have received the tutorials, please remember not to share or distribute printed or electronic copies of these bundles. We have all worked hard to provide these exclusive projects for your use. If you know of someone who would like to purchase the tutorial bundle, please direct them to me to obtain their copy. Thank you for your support!.
Thank you for visiting, I hope you liked the project I have shown you today, please leave a comment before you hop over to Yoldanda's to see what she is creating. and I look forward to you visiting again soon
ROLL CALL