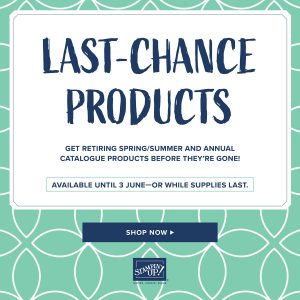 Hello and welcome. The retirement lists' for the Annual and Spring/ Summer catalogues have been released. Available until 3rd June or whilst stocks last so be quick if you have a wish list as I wouldn't want you to miss out.
click on link above (2 Pages)
click on link above (11 pages)
If You are looking for a demonstrator I would love to help.
Please Click ONLINE SHOP to place your order. For orders up to £149 please apply APRIL'SHostess Code CVJZTNQR . Orders of £150+ will receive hostess rewards
If you have any questions then please contact me.
Happy Crafting