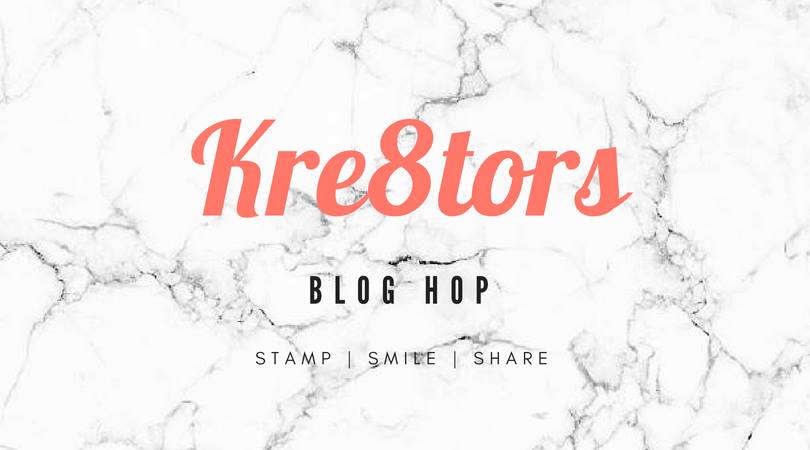 Hello and welcome to my blog, If this is your first time my name is Jacqui I am a Stampin' Up! Demonstrator from the UK. Today I am taking parting in the Kre8tors blog hop which the theme is "Fall" (or as we say in the UK "Autumn"). You may have joined me from the lovely Caroline. So I have decided to use my much neglected First Frost stamp set to make a set of note cards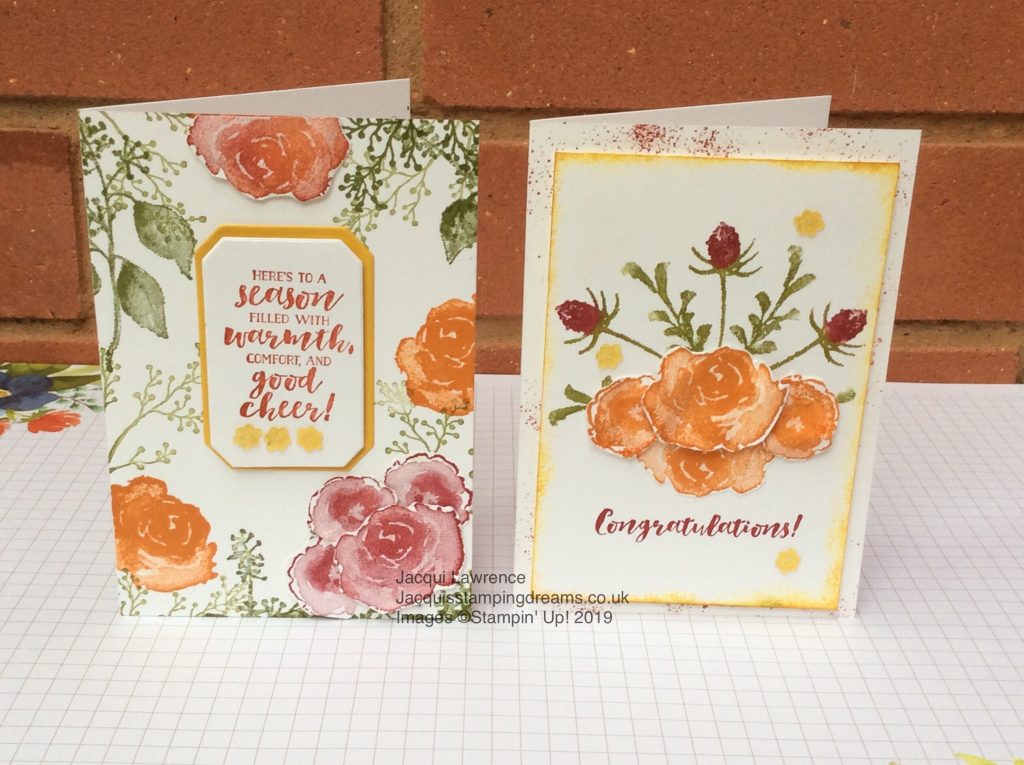 Although smaller than our regular cards they still make beautiful cards for all occasions. The Autumn colours I have chosen are from the Regals Colour Family are Pumpkin Pie, Old Olive, Crushed Curry and Cajun Craze. I have stamped images on the base card and on whisper white card which has then been cut either with the coordinating dies or by free hand. The images that have been cut out have been curled to give dimension using long nosed tweezers or bone folder. I have also used the label dies from Frosted Bouquet Dies.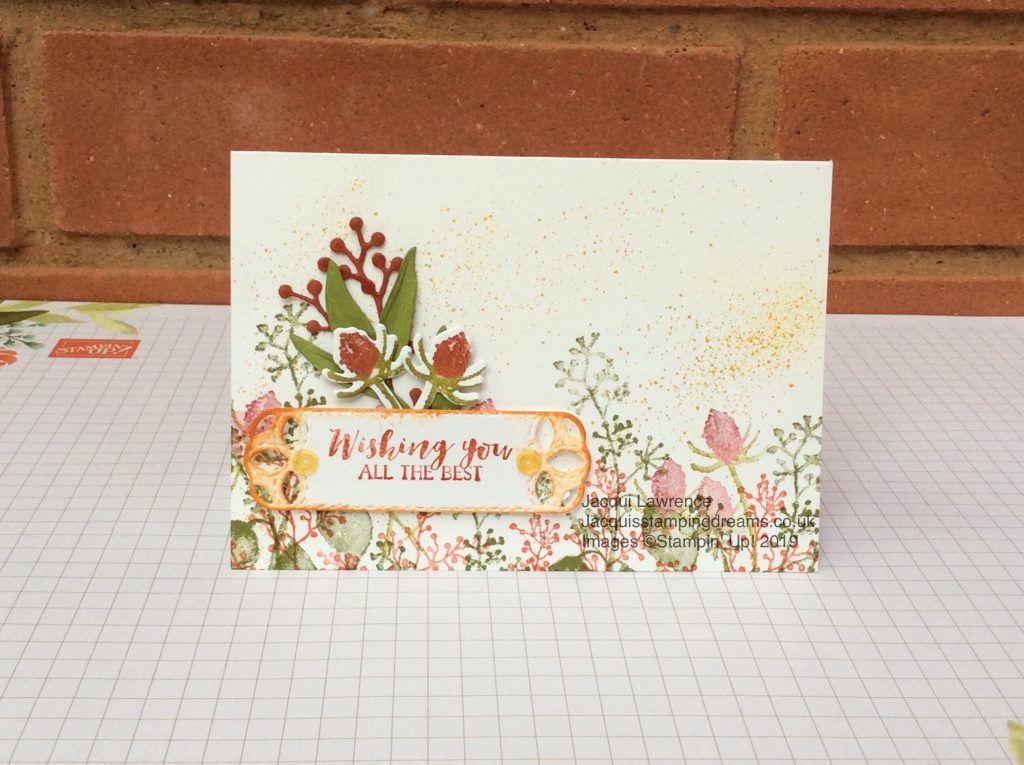 For the third card I have cut the label from the stitched label dies. The background was made by using a spritzer distressing tool which you can buy online but you can also create this technique by flicking the brush tip on the marker pen or one of our background stamps. Lastly I added Gingham Gala Adhesive Backed Sequins, although I used daffodil delight flowers they look well matched to the crushed curry ink and cardstock..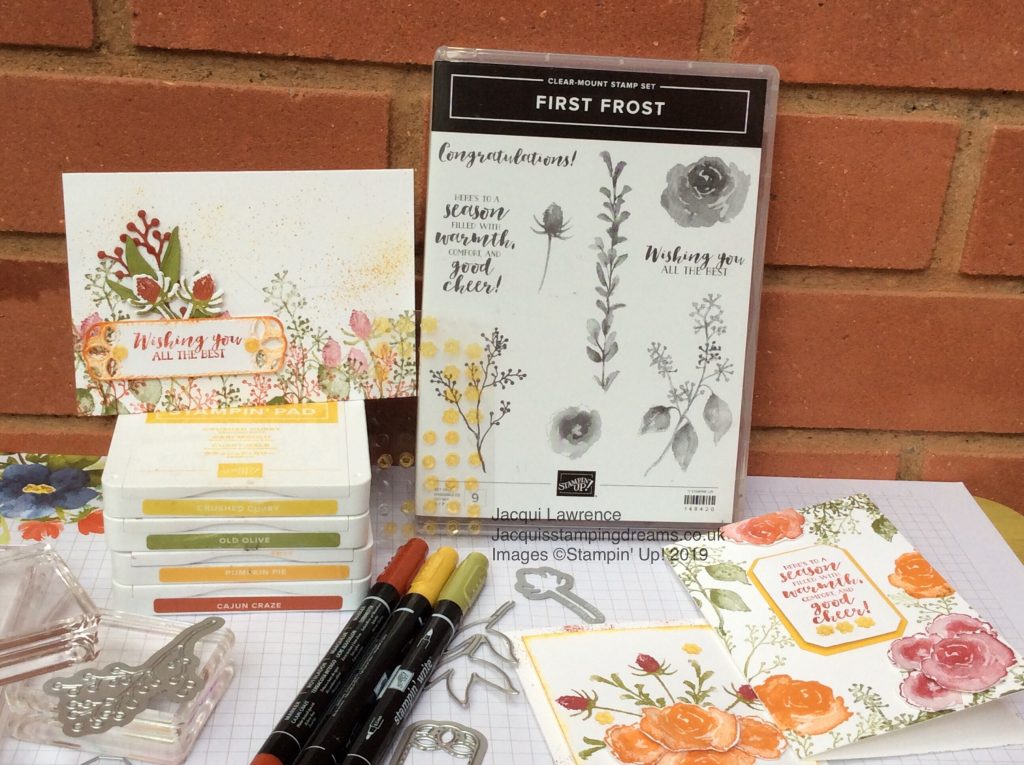 I hope that you've enjoyed your visit to my blog. I have listed the products i have used below the roll call. Now it is time for you to enjoy the rest of the hop by hopping over to Tracey Marie. by clicking next. Don't forget to leave a comment before you leave.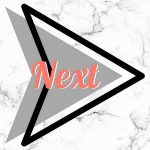 ROLL CALL
Melissa Tennison USA
Tricia Butts
Su Mohr
Rochelle Laird-Smith (Australia)
Angie McKenzie – USA
Sue McDonald
Jan Musselman – USA
Laura Mackie (UK)
Caroline Peck
Jacqui Lawrence UK YOU ARE HERE
Tracy Marie Lewis
Sue Allen Australia
Margriet Siekman
Lisa Kmiec
Pia Gerhardt – Scraproomboom (DE)
Alexandra Rauf
Sandra Roberts (UK)
Deb Naylor
Rebecca- Jo Unwin- Australia
Dana Sullivan
Cheryl Taylor (UK)
Annette Ball – Canada
Janey Backer
PRODUCTS USED TODAY
For more information with regards to classes or parties please contact me as I would love to be your Stampin' Up! Demonstrator. To order from the comfort of your home you can visit my ONLINE SHOP HERE For orders up to £149 please apply October's Hostess Code. Orders of £150+ will receive your own hostess rewards!If your order is £99 or more then ask me how about the new fantastic joining offer! For £99 you will receive:
sign up HERE!***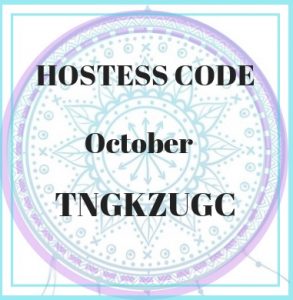 Happy Craftin'