Hello and welcome to my blog, I am excited to announce we have a Stamp Sale! Yes for 24 hours starting at 11.50pm you will be able to save 15% on selected stamps.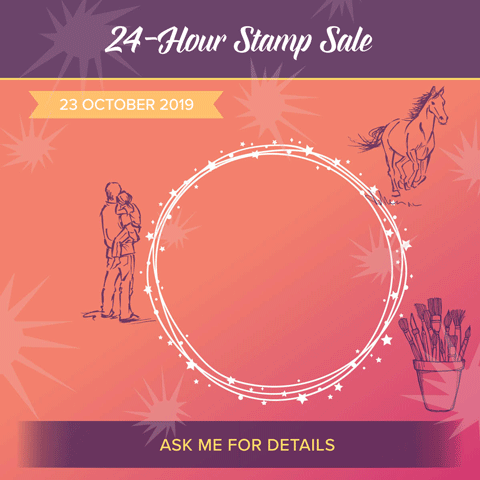 Click HERE to view and order stamps from my online shop. or contact me with your order by 9pm 23rd October.
All selected stamp sets can be applied to Starter Kits.
Discount applies to select stamp sets only when purchased individually during the 24-hour promotion period.
Bundles featuring stamp sets from the promotion will not be discounted.
Contact me for further information.
Happy Craftin'